Registration:     9:00 am to 11:00 am at the Powder Hollow Barn located at 32 South Maple St, Enfield CT, directly across from the finish line at the South Maple St Bridge.  The entry fee is $25 per particpant and benefits the Enfield Food Shelf and covers liability insurance.
Save time and print and fill out your registration forms before the race.  All participants will need to fill out a registration form and insurance waiver:
All boats should be dropped off prior to registration at 27 Quality Avenue, Somers, CT – behind The Kids Academy Daycare.   Racers should then proceed to the Powder Hollow Barn to register and pick up your bib.  Parking is available at the barn or along Dusthouse Rd for Expert Course participants.  The Novice Course ends at Broad Brook Rd with parking for boat pick up along Water Street.  Once registered, buses will be available to return you to the starting line at Quality Ave. Last pre-start bus to race start will depart at 11:05. Don't be left behind – be early, the bus fills up.
Race participants are reminded to dress for conditions and bring warm dry clothes in a dry bag for the take out. Wetsuits, or other appropriate cold weather paddle gear recommended! Wetsuit rentals are available from Enfield Scuba at 169 Elm Street in Enfield, Connecticut· (860) 745-7282 – call or visit them now to reserve
START TIMES:
Mandatory Race Meeting: 11:15AM
Novice Course Start: 11:30
Expert Course Start: 12:00 PM
RACE COURSES:
Novice Course:
2.5 miles of downriver racing from Quality Ave, Somers, CT to Broadbrook Road, Enfield, CT. Class I rapids.
Expert Course
5 Miles with 1 mandatory Portage, starting at Quality Ave in Somers, CT to Powder Hollow Barn in Hazardville. 3 Class II+ Rapids, including the popular finish area.  The expert course is also the first race in the New England Canoe and Kayak Racing Association Downriver Series.  For more information goto NECKRA.ORG.
All boaters must wear helmets and PFD. (Bicycle, skateboarding, or whitewater helmets are acceptable)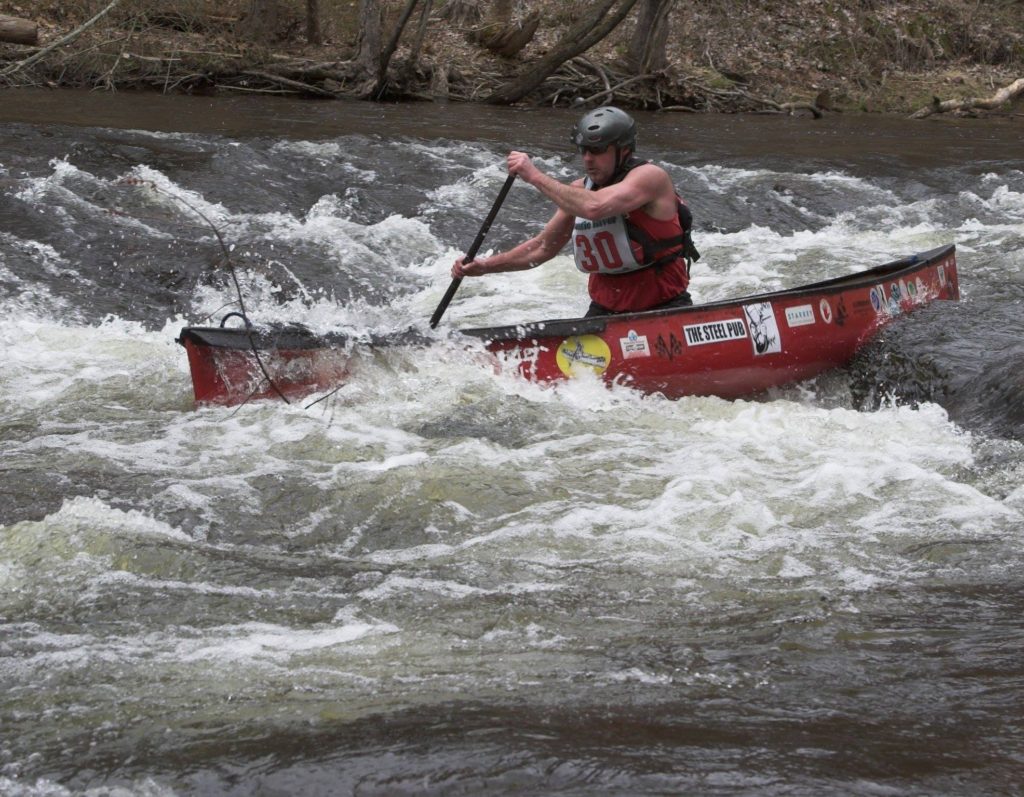 For anyone considering running the expert course for the first time, here is an excellent video guide of the big 3 rapids from Eric Jones of NECKRA:
Save
Save
Save
Save
Save
Save
Save